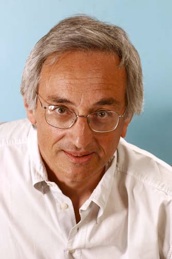 Il Prof. Guido Massi si è laureato in Medicina e Chirurgia a Roma presso l'Università Cattolica di Roma nel 1975. E' specialista in Anatomia Patologica e in Dermatologia e Venereologia. Ha conseguito il Diploma Europeo di Dermatopatologia (Board certicate of European Union of Medical Specialists).
Ha acquisito una specifica preparazione in Dermatopatologia dopo aver frequentato la sezione di dermatopatologia della New York University, diretta da A.B. Ackerman. Ha perfezionato le sue conoscenze dei Tumori Melanocitari presso l'Università di S.Francisco negli Stati Uniti e di Graz in Austria. Ha studiato i Tumori Mesenchimali della cute con il L-G. Kindblom dell'Università di Goteborg in Svezia.
Ha organizzato e diretto 12 corsi internazionali e 10 corsi nazionali di dermatopatologia.
E' coautore assieme a Philip LeBoit dell'Università della California a San Francisco di due edizioni (2004, 2013) del libro" Histological diagnosis of nevi and melanoma" edito da Springer.